Hi Folks. Sorry to announce, but our instructor Mark has just accepted an excellent  opportunity in Oregon to advance his flying career so tailwheel training/endorsements will be "suspended" after March 1, 2019. He still has time to work with pilots in February, but until we find another CFI to replace Mark, our tailwheel program will be suspended.
Tailwheel instruction and endorsements are taught by our instructor, Mark Scott, whom has specialized in this type of instruction in Western Washington for quite some time. Instruction is provided using one of two Citabrias at Bremerton National Airport.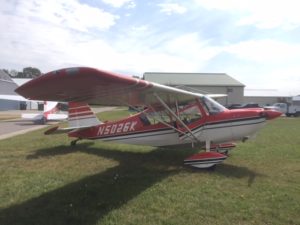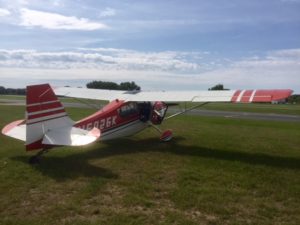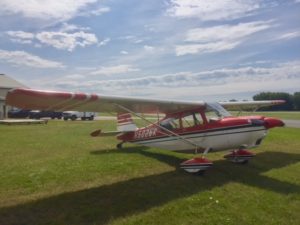 Mark is also available for BFRs and instruction in your personal airplane or club instruction. Pricing is as follows:
Tailwheel training through endorsement in Citabria 7ECA with 115 hp engine: 165.00 per hour (includes fuel).
Tailwheel training through endorsement in Citabria 7GCAA with 150 hp engine: 175.00 per hour (includes fuel).
Instructor pricing at "peak season:"  50.00/hour*
*Our instructors receive the full amount that is charged rather than a percentage going to Olde Thyme Aviation. If an instructor wishes to discount during off season/lower demand periods, this is negotiable between the student and instructor.
We are exploring ways to make the Citabrias available on a "rental basis" to individuals whom have completed our tailwheel endorsement course using an AOPA provided renters insurance program. This is in the development stage right now and we will update this information on this web site.
For appointments and scheduling for tailwheel instruction, contact Mark Scott directly at 434-981-4223.