Aerobatic Flights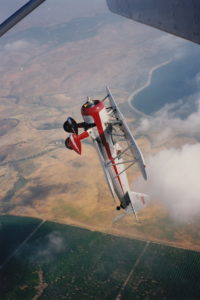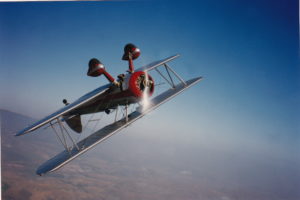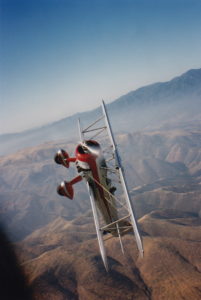 We are proud to announce that we have procured a very special 1941 Stearman with a Pratt and Whitney 985 (450 hp) engine for the 2018 season. Many of you know that we've been on a search for a special plane for quite some time. This one met our standards with a  Tulsa built engine and a purchase from a reputable friend from the Stearman Restoration Association. This belonged to Fred Krueger of Albuquerque whom was nice enough to sell us this plane. We've been familiar with this plane ever since the Bartlesville Flyin back in 2005 and saw Fred with this plane at the Galesburg Fly-in in 2007.
The Aerobatic Flights are flown over the Hood Canal or Dye Inlet in 35 minute and 45 minute configurations. The shorter flight is a lower energy introduction to Aerobatics with several aileron rolls. It's a great thrill for someone whom wants to sample Aerobatics without "pushing it." The 45 minute flight performs aileron rolls, a hammerhead and a loop.
35 minute flight: 395.00 plus tax
45 minute flight: 495.00 plus tax
*Ride time may vary by 5 minutes due to air traffic control and winds
*Aerobatic flights are flown on Wednesday or weekends only by appointment. We do not "stage" the plane for walk up business as we keep the plane hangared at a private airstrip nearby  for availability.
Please—- DO NOT EAT A MEAL BEFORE THIS FLIGHT. COME WITH AN EMPTY STOMACH. Our pilot is very smooth and knows how to fly these rides correctly such that "down" is always towards the bottom of the plane, but different people have different thresholds when flying these rides.